General terms and conditions
Admission and activities are free for school groups when booking in advance.
To participate, you need to book at least 48 hours in advance. Bookings can be made by e-mailing etnogsal@asturias.org or calling +34 985 627 243.
Groups will be established in agreement with the school prior to the visit.
Visits from Wednesday to Friday, preferably in the morning.
Although it is not essential, prior preparation in the classroom is advisable.
A transport quote can be provided from your place of origin.
El Museo pone a disposición de los grupos organizados varias posibilidades de visita siendo necesaria, en todos los casos, su reserva previa.
Guided tour
Guided tour of the Museum's permanent exhibition by the Museum staff, adapted to the educational level of each group.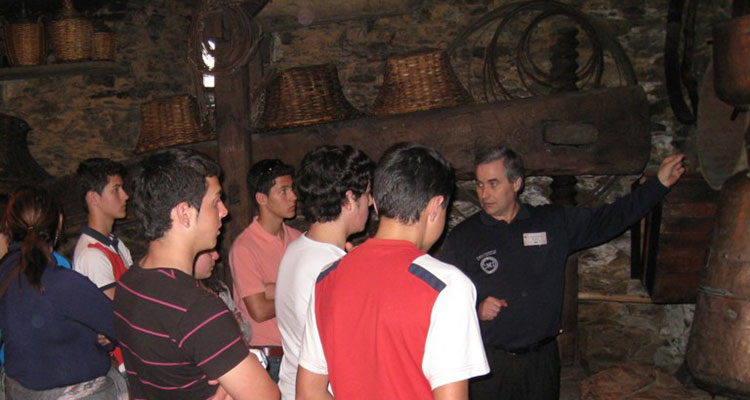 Aimed at: all educational levels from 5 years of age.
Duration: one hour.
Participants: the school unit will be divided into groups of 10-12 pupils who will make the visit independently, with the possibility of having two groups at the same time. Each group must be accompanied by a teacher. To be able to evaluate the total duration of the activity, it is recommended that groups be formed prior to the visit, with the help of Museum staff.
Conditions: free activity. You need to book in advance and bookings must be confirmed at least 48 hours in advance.
Observations:
the visit is conducted in Spanish.
activity available from Wednesday to Friday (other dates adapted to the needs of the school could be agreed upon on request and whenever possible).
Download Museum School Guide for the academic year 2021-2022