The Miller's House is a contemporary building that combines the distinctive characteristics of the traditional architecture of the region. It is a two-storey building with a loft and a slate roof.
The entrance to the ground floor is on the western façade, through a large lintelled opening sheltered from the weather by the overhang of the gallery on the upper floor. This was the space where the stables were usually located in traditional peasant houses. The entrance to the upper floor, where the dwelling is located, is through a gallery accessed by means of a staircase integrated into the elevation. The northern and eastern façades have two corridors with cantilevered corridors on slate columns, another distinctive feature of these houses.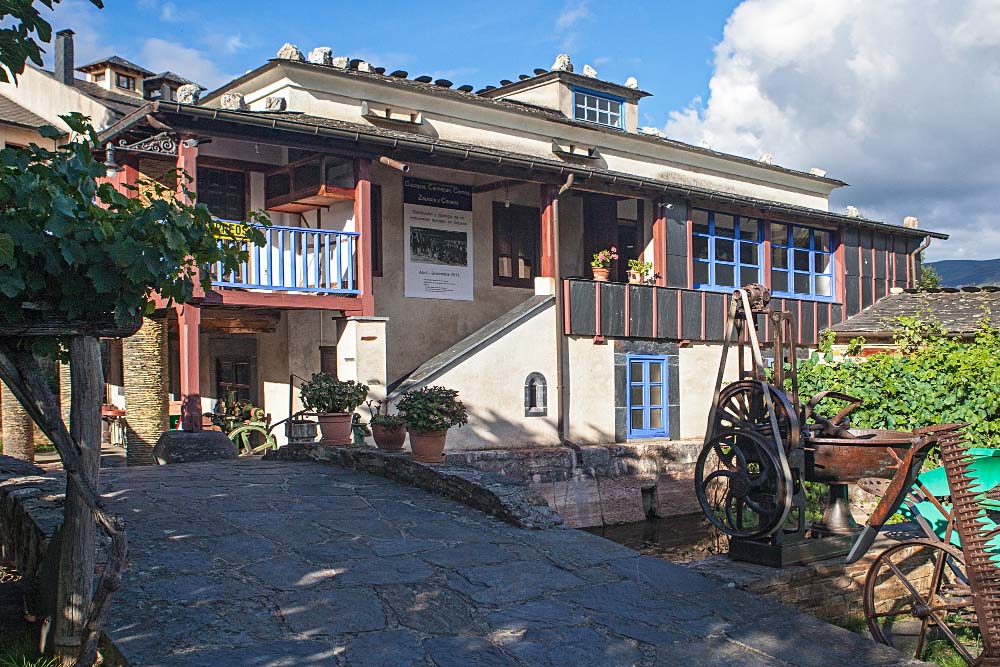 In the attic, there are small rectangular openings the function of which was to enable pigeons to enter. These birds were bred for meat and the pigeon droppings. Pigeon was a highly esteemed dish and its broth was highly recommended for the sick and convalescent. Pigeon droppings were used as fertiliser. The breeding of pigeons had a certain relevance until the first third of the 20th century and the houses of a certain size had dovecotes in their attics. On the property adjoining the Museum to the north, there is a free-standing circular dovecote. Buildings of this size were not very frequent in Asturias and were always owned by strong houses that used them to show off their financial standing and status.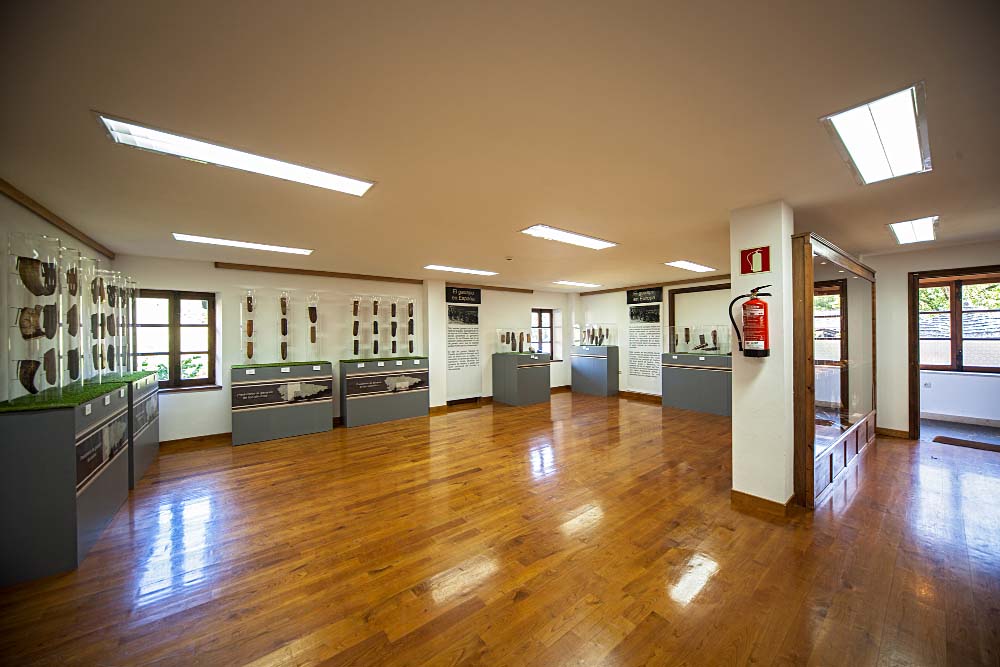 The building is used for the centre's internal work and also houses the museum's multi-purpose spaces. The carpentry and restoration workshops are located on the ground floor. On the upper floor there are offices, storerooms and rooms for temporary exhibitions, events and workshops.