Churches, chapels and shrines were a permanent point of reference in the life of peasants.  They went there weekly for religious services and whenever there was a festival. They were also the stage on which the events that marked the times of their life cycle took place: baptism, communion, marriage and, in the end, the rituals of death; rites of passage that were celebrated in the presence of all the neighbours and that certified their belonging to a community that acknowledged them and in which they acknowledged themselves.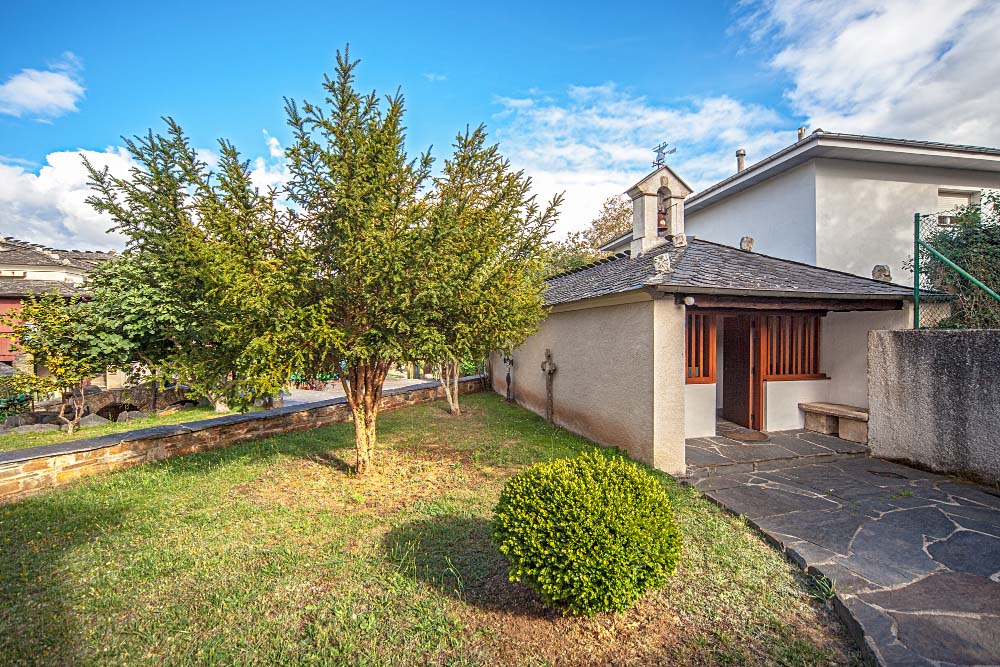 The Museum's chapel, which is dedicated to Saint John the Baptist, is a newly constructed building that follows the characteristics of the popular religious architecture of the region: rectangular floor plan and three-sided slate roof with a ridge line of interlocking slabs. The space is divided into three areas: an open doorway at the foot, preceding a closed portico leading to the single nave. The entrance between spaces is through lintelled doors flanked by openings with wooden barred windows that allow natural light to enter, a characteristic feature of rural chapels and shrines in the area.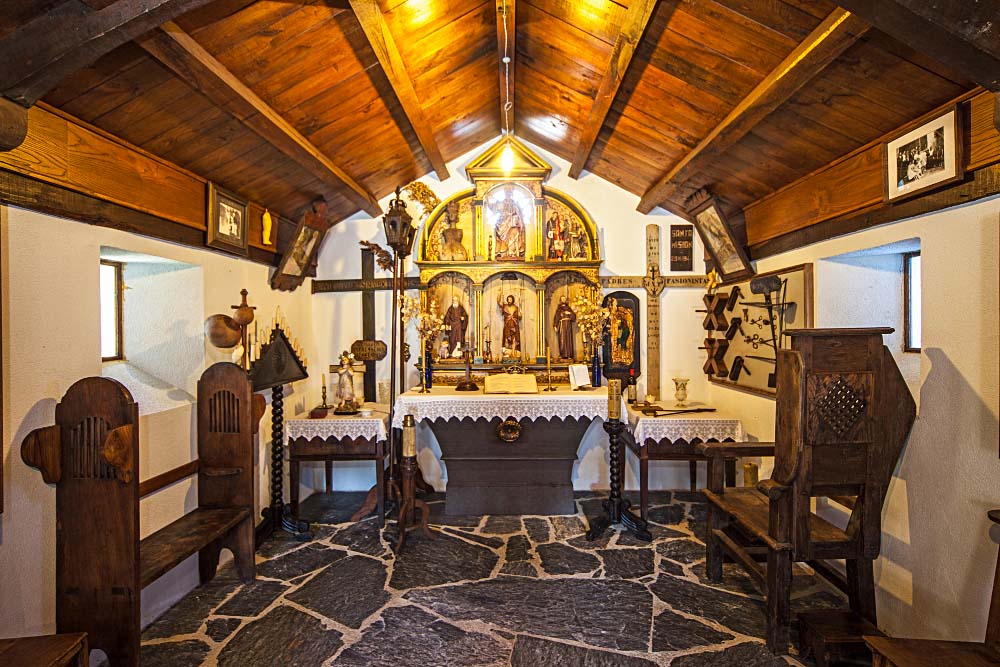 The beams belonged to the bridge at Salime, a town flooded by the waters of the reservoir of the same name. The altarpiece comes from the old chapel of Salime and the polychrome entrance door to the nave of Samartín d'Ozcos.
.